We're excited to recognize Hispanic Heritage Month (September 15 – October 15) in the U.S. and around the world. This is a time to honor the history, culture, contributions, and influence of generations of Hispanics with roots in America, Spain, Mexico, the Caribbean, and Central and South America. The month is celebrated in countries around the world by celebrating the rich cultural histories and contributions of the Hispanic community.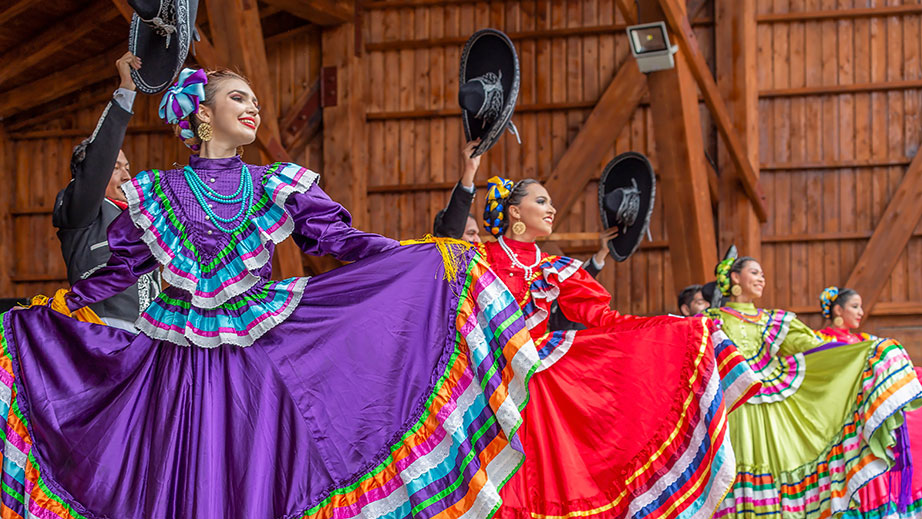 Hispanic Heritage Month begins September 15 each year in the U.S., as this is the anniversary of independence for many Latin countries. In the U.S., 57 million ‒ one-fifth the population ‒ are of Hispanic or Latino origin. Hispanics influence all aspects of American life. Established by congress as an official month of celebration, cities and communities all across the country celebrate this important occasion. 
Celebrations also occur in countries around the world:
Mexicans celebrate their independence with a day of fiestas on September 16. Flags, flowers and decorations in red, white and green ‒the colors of the Mexican flag ‒ are put up and performers fill the streets. 

October 12 is celebrated as Hispanic Day or the National Day of Spain. The Spanish sponsored Columbus's historic voyage and they mark this with a public holiday. Traditionally, the King of Spain raises the Spanish flag in Madrid. This is followed by a military parade and an air show. 

In the Bahamas, October 12 is known as Discovery Day, in Costa Rica it is Day of the Cultures, and in Argentina it is called Day of the Races. While in Mexico, Chile and Venezuela, October 12 is celebrated as the Day of Indigenous Resistance. 

In Canada, Latin Hispanic Heritage Month is celebrated in October and is an opportunity to remember, celebrate and educate future generations about the outstanding achievements and contributions of Hispanic people.
The Hispanic community has contributed much to global culture, life, education, science, entertainment, arts, sports and food. Click here to learn more about Hispanic Heritage month and culture from the U.S. National Archives. Infoblox proudly celebrates National Hispanic Heritage Month with our employees of Hispanic and Latinx descent.