June is LGBTQ+ Pride Month. This is a time to formally recognize the contributions of and create greater awareness about the LGBTQ+ community. At Infoblox, we are excited to kick off our first Pride month, organized with our new Pride + Friends ERG! Bloxers from all around the world can join in to the month-long celebration we have planned.
Infoblox recognizes sexual orientation, gender identity, and gender expression are inherent to who we are, and we want everyone to proudly bring their whole selves to work. Our rich diversity of ideas, thoughts, and expressions create a beautiful rainbow mosaic that makes our company stronger.  
We've curated several ways for Bloxers to show their support throughout Pride month: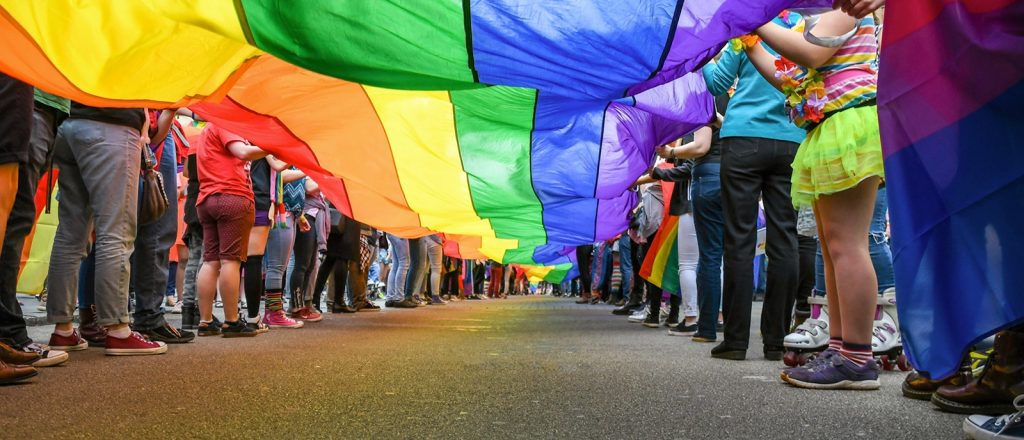 Step with Pride Virgin Pulse Challenge (June 10–30): Walk or run as many steps as you can to reach our 30-million-step goal.
June 15th Pride Anthems Music Bingo (EMEA): Learn about Pride history while listening to great music. 
June 16th Pride Movie Night: Lights, camera, action! Join us for a movie centered on LGBTQ+ experiences. 
June 25th Pride Walk: Put on your sneakers and join our regional virtual Pride Walk kick-offs in the Americas, EMEA, and Asia Pacific to celebrate the organizations we're stepping up to support this month. You'll be geared up to sport your pride colors and walk with your family, friends, and neighbors. 
Pride Swag: Show your pride with Infoblox-branded swag.
July 8th Pride Panel: LGBTQ+ speaker series focusing on issues facing the transgender community.
Additionally, Bloxers can now show support by entering gender pronouns into Workday, Outlook signatures, and Zoom profiles. And of course, all Bloxers interested in joining Pride + Friends ERG are welcome to do so.
DE&I is key to our business strategy, so we celebrate diversity in all its forms and continue to create a culture of belonging for all. You can find more on our DE&I efforts here.