"Remember, Remember, the Fifth of November." So begins the infamous nursery rhyme associated with Great Britain's Bonfire Night, or Guy Fawkes Day. The fifth of November has also become a holiday associated with hacktivist group Anonymous by using Fawkes' mask as the iconic symbol of its movement.
With that, there's no better date than Guy Fawkes Day to focus on the state of cybersecurity in the United Kingdom.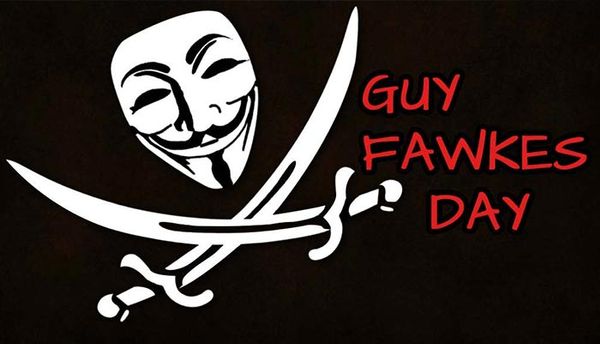 A Comprehensive Approach to British Cybersecurity
The UK's National Cyber Security Centre (NCSC) was established in 2016 as the cyber arm of GCHQ with the intention of "making the UK the safest place to live and work online." The organisation's mission is to also "reduce the harm from cybersecurity incidents in the UK" via incident management and response.
According to the NCSC's third annual review, the United Kingdom is taking an increasingly active and comprehensive approach to protecting organisations and users. The report describes the British cybersecurity strategy as revolving around the government's ability to constantly share threat indicators with organizations as "active defense".
Automating British Cyber Threat Intelligence
The UK is also looking to expand its cyber defense strategy using automation to improve its cyber threat intelligence and information sharing capabilities. For example, Operation Haulster automates the flagging of credit card fraud in the UK. The operation automatically flagged fraud on over one million stolen credit cards last year alone.
As a result, the NCSC's Incident Management Team can now detect and stop threats in their tracks in a matter of seconds while threat intel is timely, as opposed to a matter of hours.
This new level of automation also gives the team greater visibility into where threats are coming from and who they may be targeting. For the first time ever this year, the NCSC was able to report on which sectors needed the most support. Government, higher education, IT, managed service providers and healthcare topped the list.
Conclusion
As cybercriminals continue to develop more sophisticated ways to steal data and dupe unsuspecting victims, remember, remember to stay safe online.
Learn more about how you can proactively detect malware and protect your users and data via DNS. Visit the Infoblox website or start your free trial of Infoblox's subscription-based cybersecurity solution today.