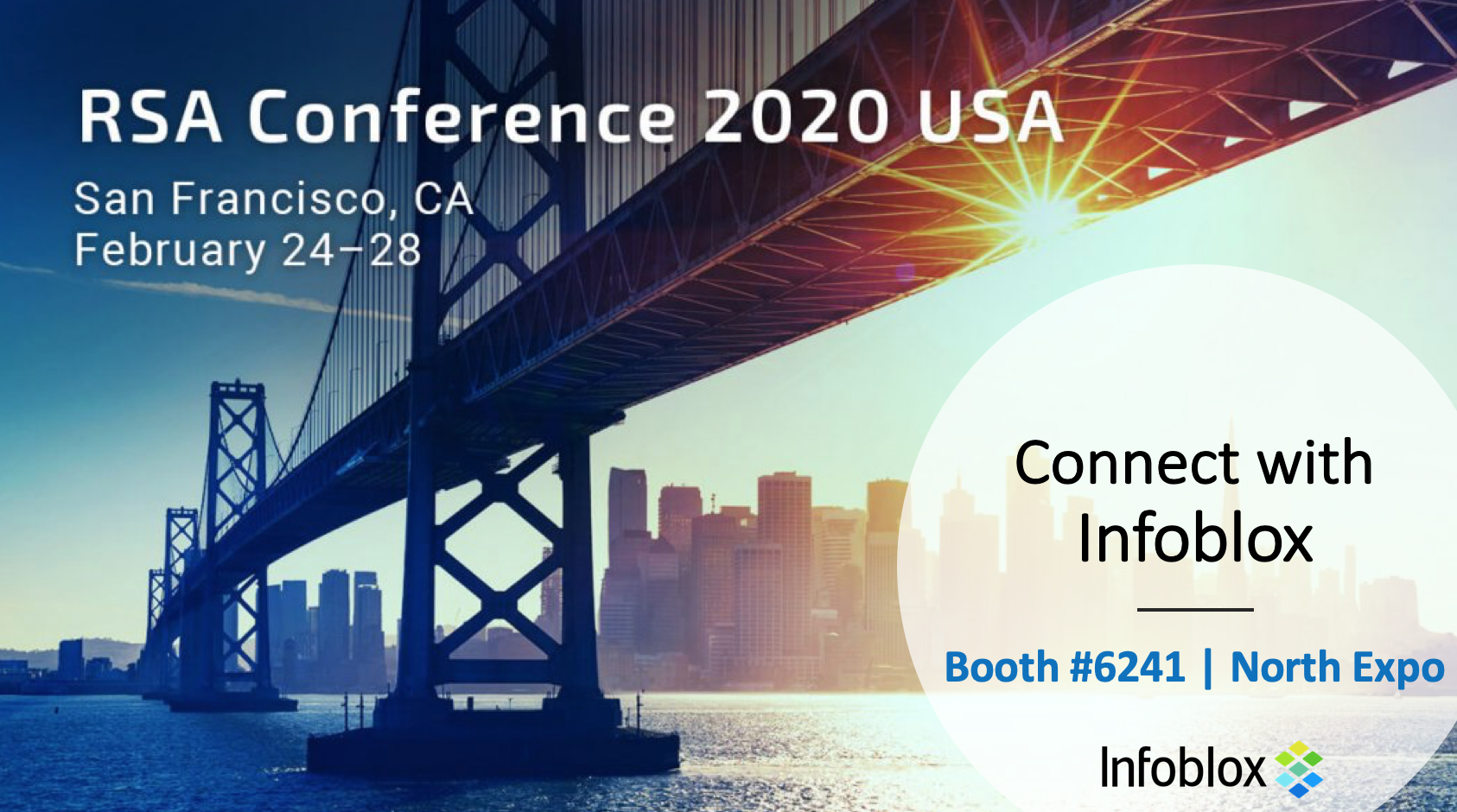 RSA Conference is turning 29 this year. It's the largest cybersecurity conference in the world, and it's almost here. RSA is early this year, taking place February 24-28, at the Moscone Center in San Francisco as usual. You can register here to attend. You can also contact us to schedule a meeting at the event.
The event's theme for 2020 is 'Human Element'. What a perfect time focus on the people in the cybersecurity community. Cybersecurity is all about protecting not just data, but also about protecting all users online so that the world becomes a better and more secure place. Attendees will get to experience many new features at RSA this year, including the new RSAC Engagement Zone and more.
The Infoblox team is looking forward to joining its outstanding customers, new and old friends, and the 32,000 attendees looking to enhance their cybersecurity strategies.
Infoblox Booth
Infoblox is a proud Bronze sponsor of RSA Conference this year. Come talk to the Infoblox team at Booth #6241 in the North Expo Hall (right by the main entrance). You'll see live demos of Infoblox's cloud, on-prem and hybrid cybersecurity solutions in action, get chances to win great prizes and more. You'll learn how to:
Leverage DNS to reveal threats others cannot see
Detect threats using threat intelligence and AI/machine learning based analytics
Reduce incident response time using broad ecosystem integrations and automatic data sharing
Fun Giveaways – Infoblox loves its customers! Existing Infoblox customers can pick up their exclusive giveaway anytime at the Infoblox booth. Simply share what company you're with with a quick badge scan and it's yours. There's lots more fun swag on the line as well!
In-Booth Theater – Stay for exclusive presentations and live demos in our in-booth theater. You'll hear from industry experts at Fortinet, LogRhythm, McAfee, Tenable, Tufin and more about:
DNS over HTTPS (DoH) challenges to enterprise control and security
"Custom Lookalike Domain Monitoring" to protect your customers' brands
The importance of automation in cybersecurity
Foundational security for today's digital transformation
Infoblox Speaking Session (all pass types welcome)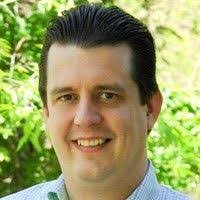 Paul Adair, Principal Product Manager, Infoblox
Market Trends in DNS Privacy DoH and DoT
Tuesday, February 25th, 1:40pm, South Briefing Center
Don't miss Paul in the South Hall Briefing Center for the best talk of the show. As a cybersecurity and networking pro, he'll explain why securing DNS has never been more critical. However, for enterprise organizations, each standard brings unintentional consequences that should be on every cybersecurity team's radar in 2020. All pass types are welcome at this session.
Let's Get Social! #RSAC
Join the conversation and get the latest updates about happenings at the event, Infoblox booth giveaways, footage from the show floor and more via LinkedIn, Twitter and Facebook. Be sure to include #RSAC to stay informed.
See you at the show!